"Robert & Melanie Atkinson" of
Joe-Ann Antiques comes all the way from Indiana for the show for the 1st time this year. "This is a great show and we will be back again".
Rich & Ann Lukas
"Past Times & Bloomers"
Marge Lewis of "The Rustic Haven"
"This is my 5th year to be here and I really enjoy the wooded setting".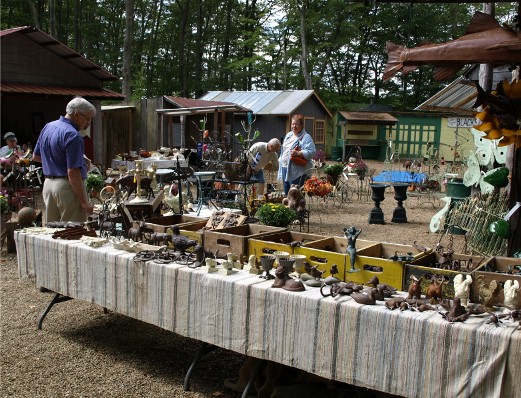 Presenting Our Antique Dealers
Presenting Our Antique Dealers